Memberships
Tribo Technologies attaches great importance to entrepreneurial commitment for solving social challenges in the region and beyond. Our understanding is that companies should live up to their responsibility to strengthen civil society and Germany as a location for science and industry. We are committed to this in a variety of ways.

Member of the German Society for Tribology
As a member of the GfT, we support the promotion of the exchange of experience and knowledge between science and industry, the dissemination of tribological knowledge, the systematic application of tribological knowledge in all areas of technology, the consideration of ecological aspects in the design of tribological systems, cooperation with technical-scientific associations at home and abroad, training and further education, participation in the drafting of technical rules and standards as well as the representation of the branch interests of tribology in state and society.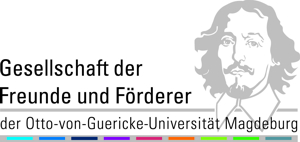 Supporting member of the Society of Friends and Supporters of the Otto von Guericke University Magdeburg
As a supporting member of the society we support the development of the Otto von Guericke University Magdeburg on a national and international level and contribute to increase the image of the university and the attractiveness of the university location.

Supporting company of the VDI regional association Saxony-Anhalt
As a supporting company, we contribute to securing and further developing an attractive and high-profile event and information offering of the VDI Saxony-Anhalt regional association. In this way we support, for example, state-wide activities to promote the interest in technology among children and young people.