FE8 Rolling Bearing Test Rig
The FE8 rolling bearing test rig according to DIN 51819-1 is equipped with an overhung test head and is used for the mechanical-dynamic testing of rolling baring lubricants under conditions like those encountered in practice. The wear of the rolling bearing elements, the frictional behavior during the test and the occurrence of fatigue damage to the rolling bearing elements are used to assess the suitability of the lubricant.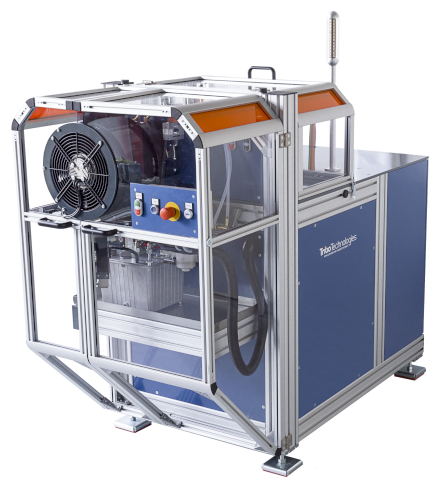 Our modern and ergonomically designed test rig meets the European Machinery Directive 2006/42/EC (CE Label) at a high level. All electronics are fully integrated, allowing for easy start-up (plug and play) in the test field. Thanks to its modern control concept, it can be configured and monitored directly on site or externally using a mobile device such as a tablet or laptop. Some of the activities can thus be transferred from the testing facility to the office. Optionally, a fixed operating panel can be installed directly at the test rig.
An oscillation unit is available for oscillating applications, e.g. grease-lubricated rolling bearings. A quick change between rotating and oscillating operation is possible without any problems.
Test standards
Wear tests according to DIN 51819 2 for greases
Wear tests according to DIN 51819 3 for oils
Pitting tests according to VW PV 1483 for transmission oils
Pitting tests according to ZF 0000 702 232 for transmission oils
White Etching Crack (WEC) tests according to FVA 707 for oils
User-definable customer-specific testing programs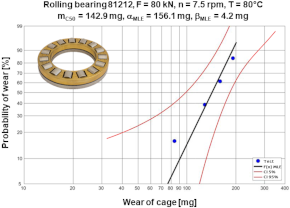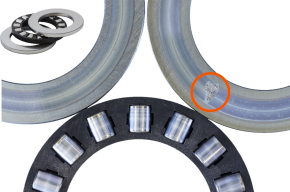 Are you interested in an FE8 test rig or are you looking for an experienced partner for testing and evaluating your lubricants?
Here you can contact us.