Friction Liner Test Rig
Friction linings are used in friction clutches or brakes. Friction clutches are often designed as friction shift clutches, which in vehicle applications must have a robust control quality and good shifting comfort. Both criteria require a positive gradient of the coefficient of friction. This is present when friction increases with increasing relative speed. Component test rigs with test conditions close to the application can be used for efficient preselection of suitable friction linings and friction pairings.
For the component testing of the pairing friction lining/friction counterpart, an existing test rig infrastructure at a customer, consisting of a machine bed and drive engine, was modified for the testing application.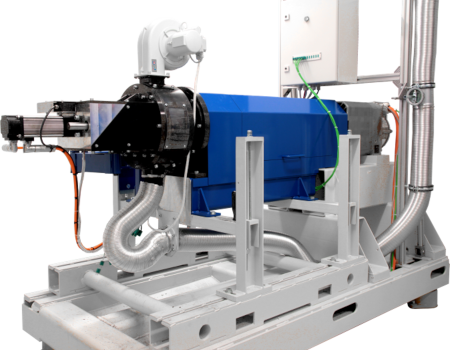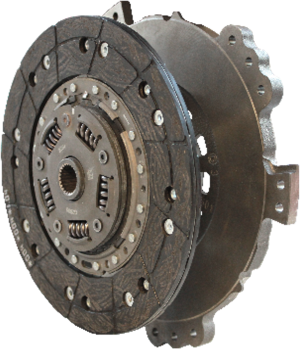 The friction lining test rig consists of a test head in which the test pairing is mounted, an adjustable drive engine and a reduction gearbox. The plane-parallelism of the test pairing is ensured by a tilting bearing of the friction counterpart. The load on the test pair is applied by an adjustable linear motor. The test head can be cooled by supplying cold air. The friction torque, speed, contact force, various temperatures in the friction partners and the continuous wear removal are measured. Essential features of the test rig are:
dynamic test conditions
test temperatures up to 400°C
online wear measurement
arbitrarily definable test programs
A detailed analysis of the friction partners in the test as well as a downstream material and chemical analysis of the friction partners allows a better understanding of the processes taking place in the contact and a classification of the effects observed in the test.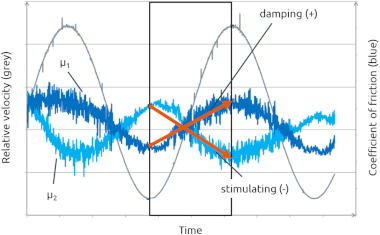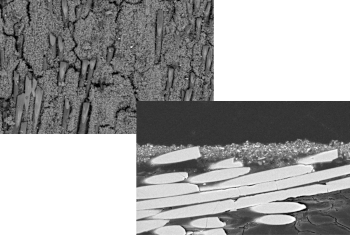 Are you interested in a friction lining test rig, would you like to test your friction lining or would you like to convert one of your test rigs to a new test task?
Here you can contact us.